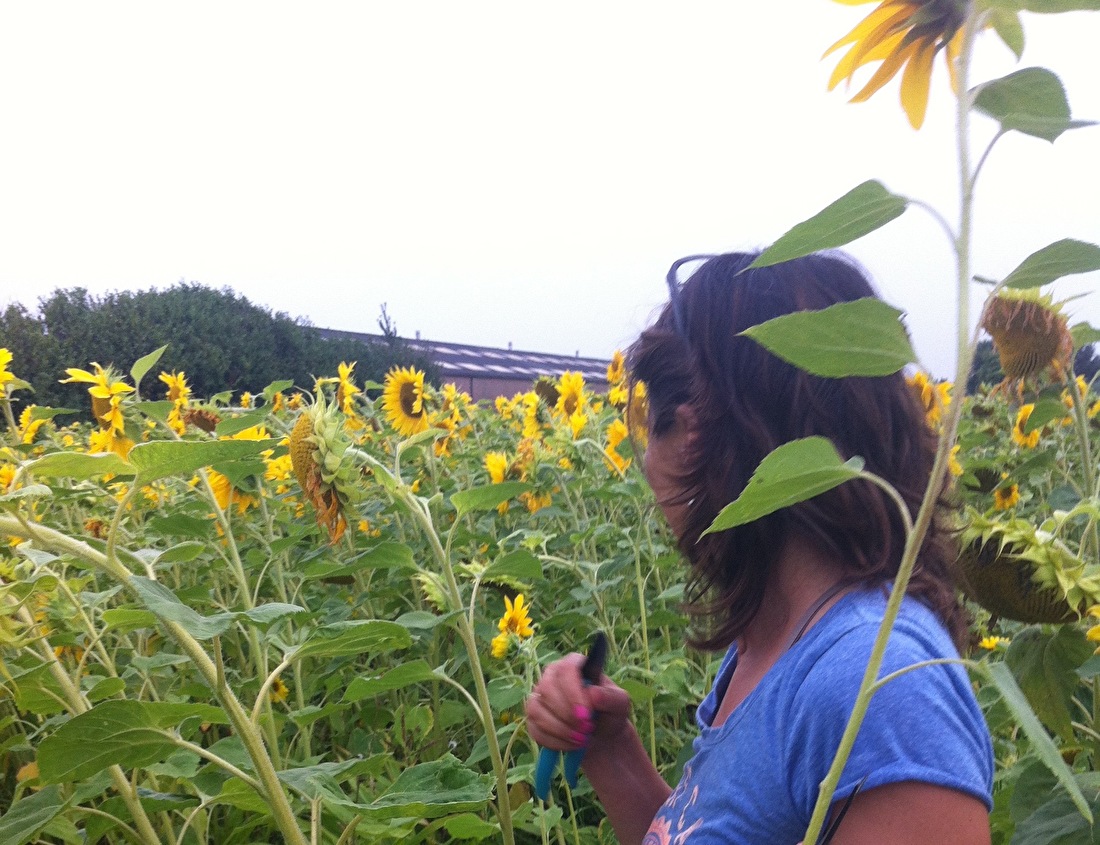 Trying to capture the subtle vibrations of the flowers with her camera, the Sunflower proved to be Sarah's greatest challenge. It was hard to find solace and peace in the exuberantly blacks and yellows of that intimidating flower. What was she missing? Why couln't she capture its inner beauty? In search for guidance she turned to the letters and work of the Dutch painter Vincent van Gogh (1853-1890). Somehow, the famous Dutch painter did recognize the sunflower's hope and beauty. Vincent did not let her down.
Sarah: "How happy were you? I resolve myself to learn everything there is to know about you, to become the detective of Vincent van Gogh's soul. I am sure that, in doing so, I will learn as much about myself as I will about you. Your biography tells me that you were unlucky in love. Was that why you liked Keats? Not that I'm much good as a profiler, but between the lines and strokes of your writing and painting I read passion, and above all the desire to share it. It would please you to learn what has become of your work: it touches countless souls all over the world, and has been doing so for 125 years."
From: An Artistic Journey, letters to Vincent.