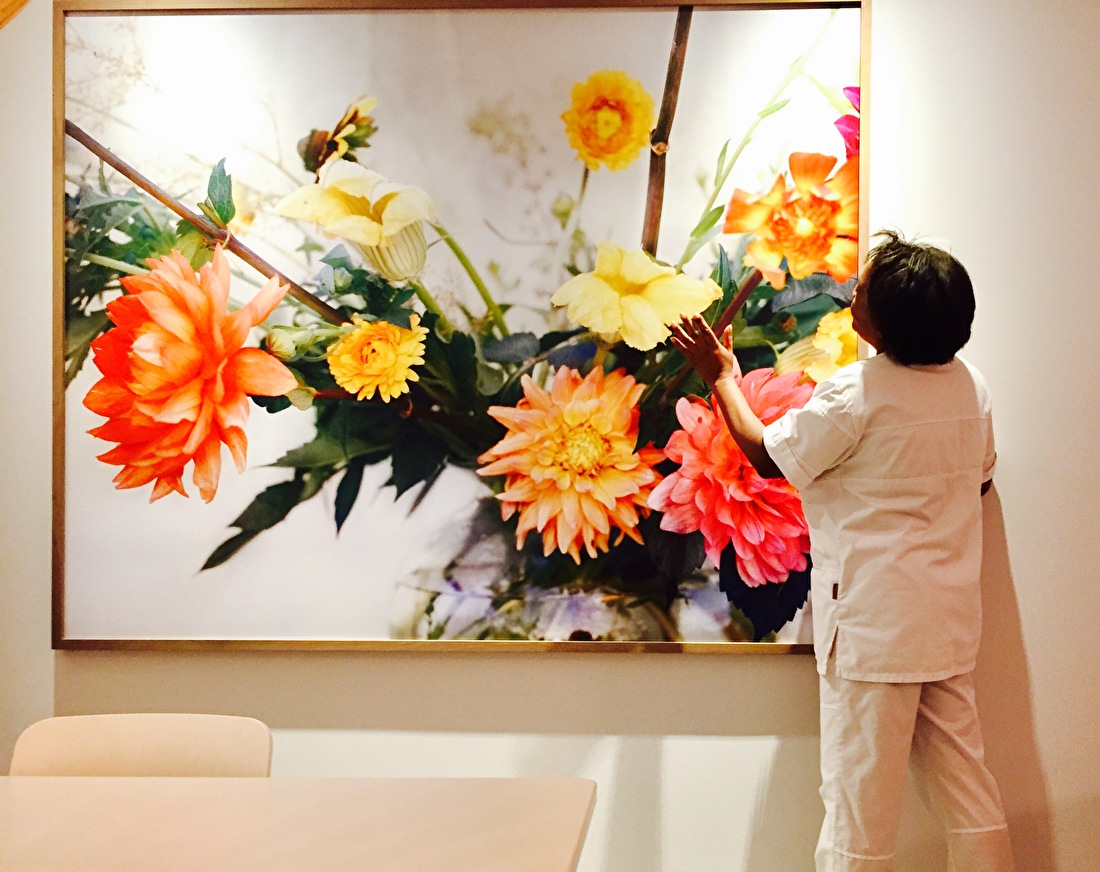 Did you know flowers reduce stress hormone cortisol, so they have a positive influence on healing cells? Art and Science have a deep relationship. Artists and scientist share a curiosity for the unknown, an appreciation for the beauty of the worlds they explore and an interest in creating something new. - A Doctor.
It's an eye catcher at radio therapy. This artwork 'Burning Love' has for sure an added value for patients. - Nurse at radio therapy VUmc Hospital, Amsterdam.
We don't choose to come here, but these colors make us happy. It gives energy! - A patient.