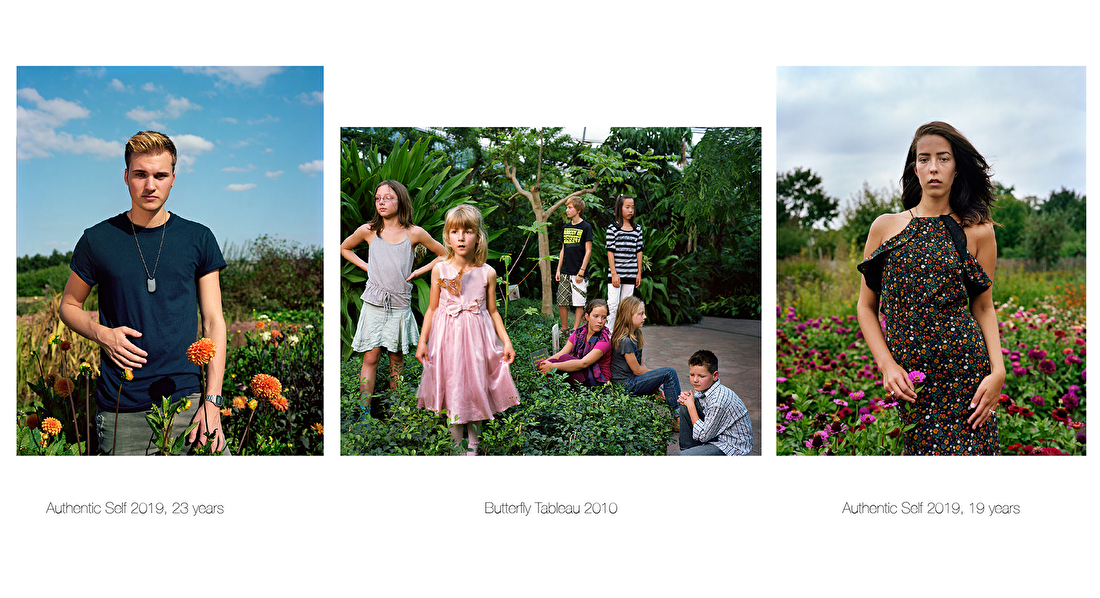 Sarah Wong has been portraying Dutch transgender children since 2003. All the girls in the pictures are born boys, and all the boys are born girls. These photos were the world's first official photos of transgender youth. International media wrote about the importance of the photo book 'Inside Out, Portraits of Transgender Children' and how public opinion about gender identity changed from stigmatizing to powerful authentic children. Read the publication in Huffington Post. Sarah has been photographing the Follow Up in the same flower garden as the Florals since the summer of 2019. After all, both projects are about the inner search for identity. If you want to support the Follow Up go to GoFundMe campaign.
Sarah: "For me, these young people are the loving symbol of a world in transformation."
Photos: The Follow Up: Portraits of Transgender Children.